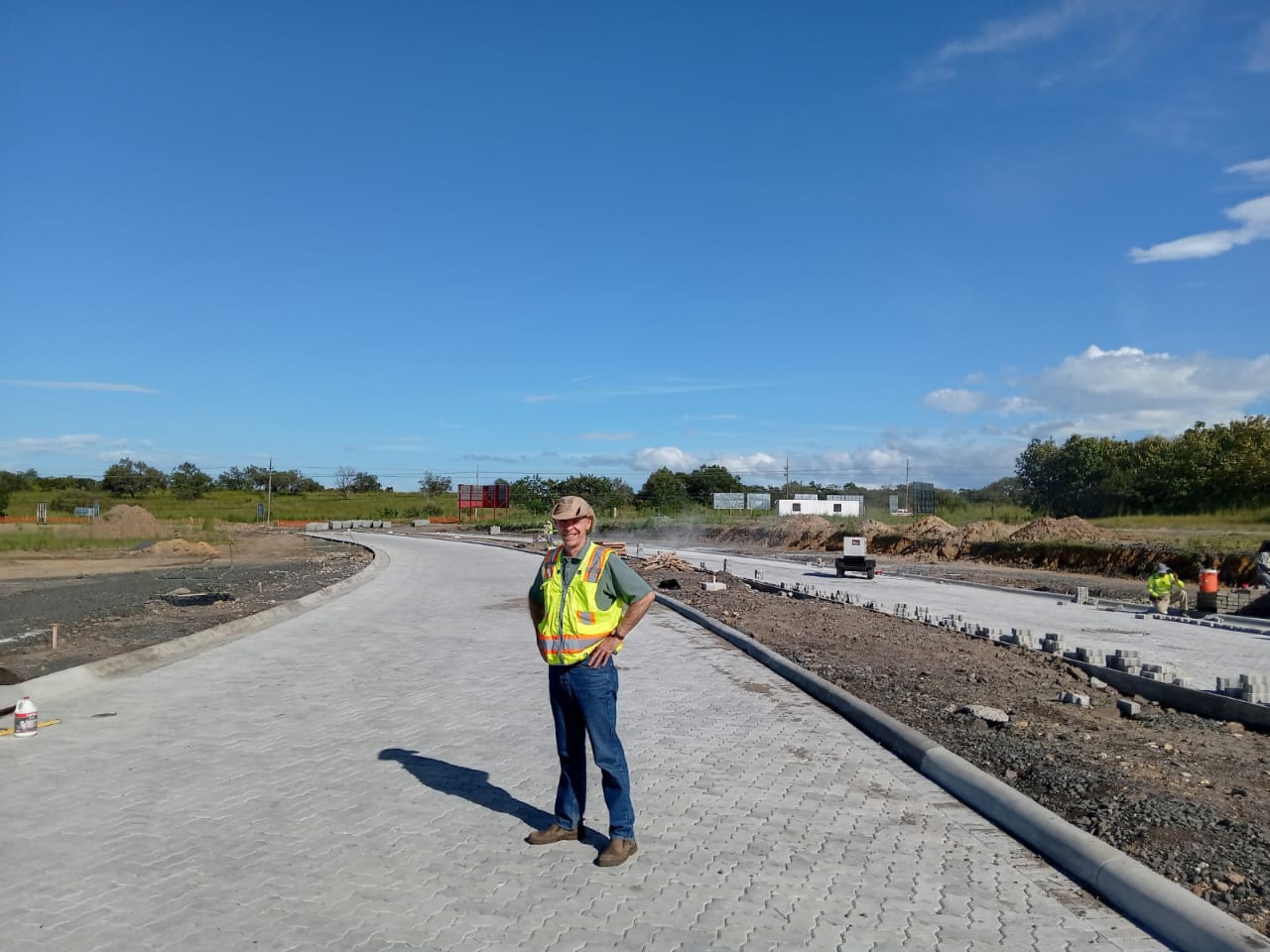 Nya Costa Rica. Over 5 thousand square meters are being installed in the first stage. The paving stones contain more than 16.5 pounds of plastic waste.
Nya Costa Rica, located in Liberia, "Guanacaste", is the first in the province to use non-recoverable plastic eco-pavers in its construction. This initial installation will cover access to the property, located 5 minutes from the Guanacaste Airport. The incorporation of these construction materials highlights the innovative and sustainable vision of its developers.
Manuel Freer, CEO of Nya
, explained that since the conceptualization of the project as mixed use and being designed as a "city" that includes different residential components, residential, tourism, health, education, among others, Nya has been planned to integrate sustainability in all its stages. "The incorporation of these pavers with RESIN8™ technology contemplates an initial area of ​​5,467 sqm at the entrance to Nya, and without a doubt, reflects our vision of an innovative and sustainable project," Freer added. In addition, Germán Gómez, Production Manager for PEDREGAL, mentioned that these pavers contain 7,500 kg of plastic waste converted into RESIN8™, equivalent to 423,600 plastic bottles. These pavers are manufactured in Costa Rica, with RESIN8™ technology, which allows the transformation of any plastic waste into a raw material for construction, strengthening the circular economy. They are produced at the recently inaugurated PEDREGAL and CRDC Global plant in the country. This installation is part of the advances of the project, located on a property of more than 900 hectares. In its first construction phase, Nya will have condominium towers (in pre-sale), the first crystalline lagoon with private beaches from Crystal Lagoons® technology, the sports and wellness center, as well as the commercial area. In later stages, it will have a Courtyard Marriott hotel, a free zone, among others that will be added as its development progresses. Nya in the news: read La Republica's article
here.