Temas Destacados
First stage includes 26 hectares with residential condos, commercial and restaurant areas, a lagoon with Crystal Lagoons® technology and road works.
Se estima que, una vez iniciada la construcción vertical, genere 800 empleos directos e indirectos.
Inversión para esta primera etapa asciende a los $125 millones.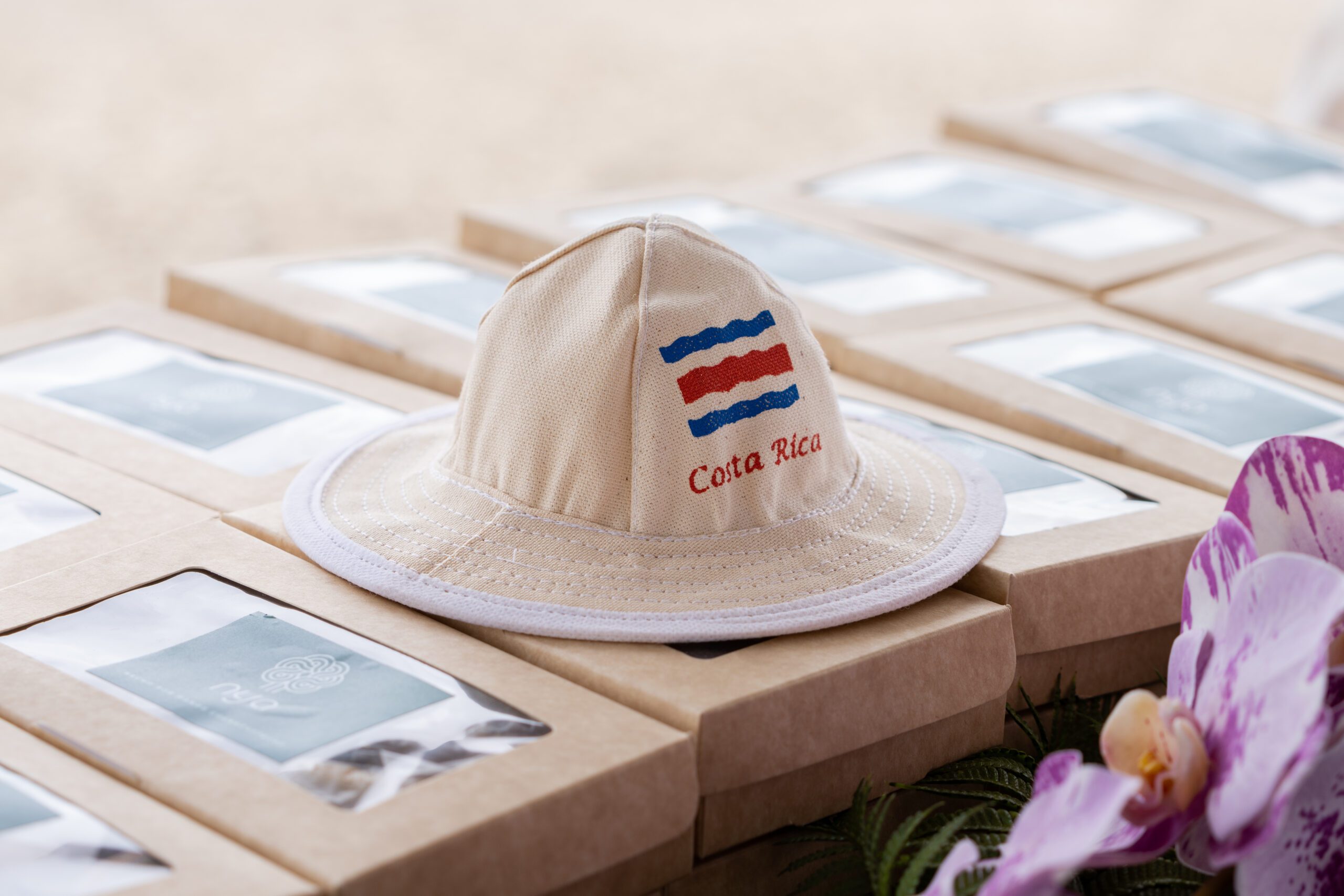 Nya, Guanacaste, Costa Rica
Nya, el desarrollo inmobiliario de uso mixto que se construye en Liberia, Guanacaste muestra un avance del 85% en el proceso de movimientos tierras y se espera que a finales de este año se inicie con el desarrollo vertical en una primera etapa de construcción, tras la aprobación de los permisos en curso. La empresa estima que la generación de empleo ronda los 800 puestos de trabajo: 500 empleos directos a través de la...
El proyecto, el cual dio inicio en marzo anterior, fue parte de la gira presidencial en la provincia de Guanacaste y bajo el marco de celebración del 25 de julio. Como parte de la visita participaron el Presidente de la República, Rodrigo Chaves, el Vicepresidente Stephan Brunner, jerarcas de las carteras de: Turismo, Comercio, Telecomunicaciones y Comunicación, así como otros representantes del gobierno, diputados, y varios alcaldes y alcaldesas de Guanacaste.
"Nya means "tree" in the Chorotega language. The name could not be more appropriate. This Project symbolizes that the wall can coexist with the tree, that a roof does not have to cover the sky, that development can, and should, be intertwined with the well-being of the planet," said President Chaves Robles.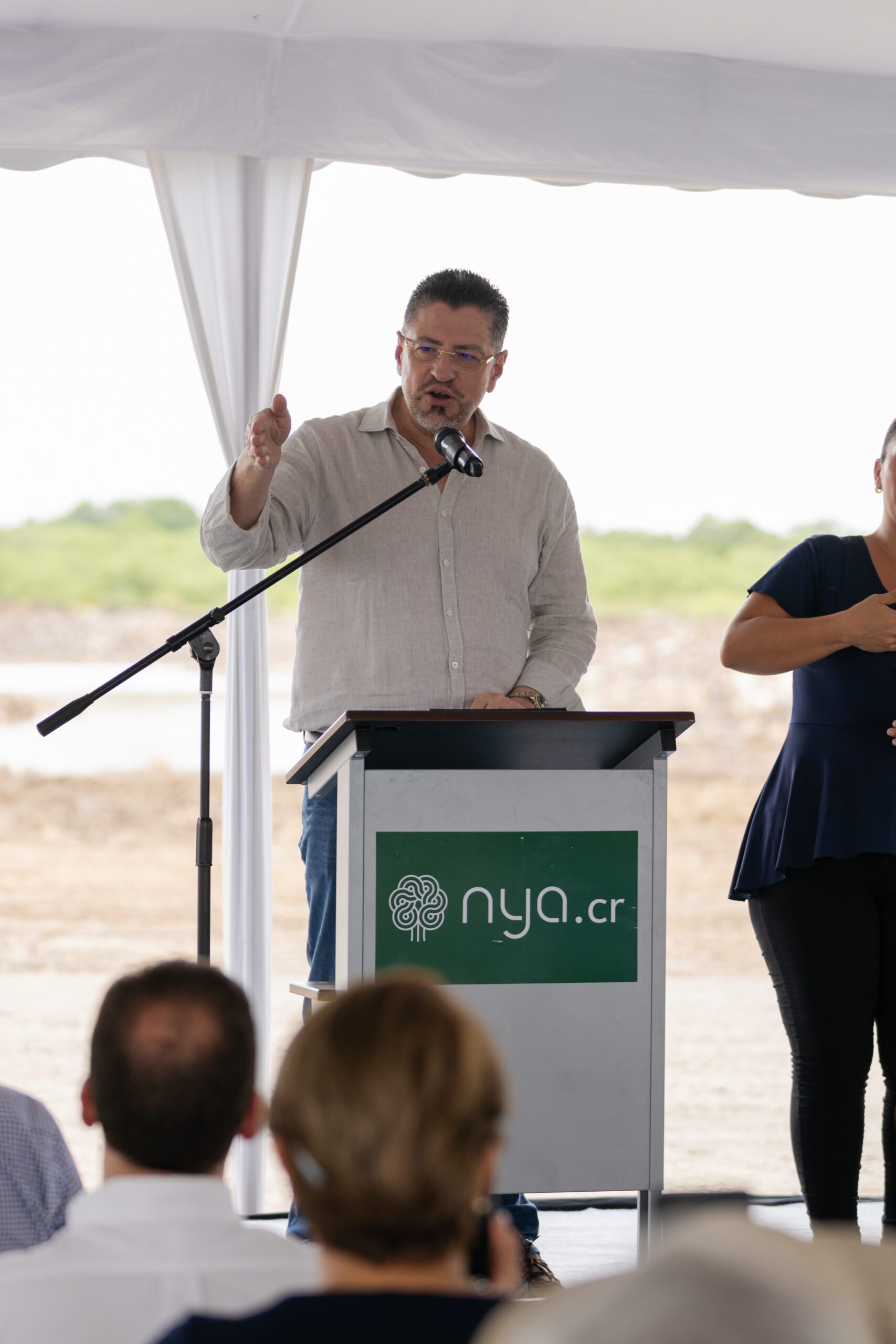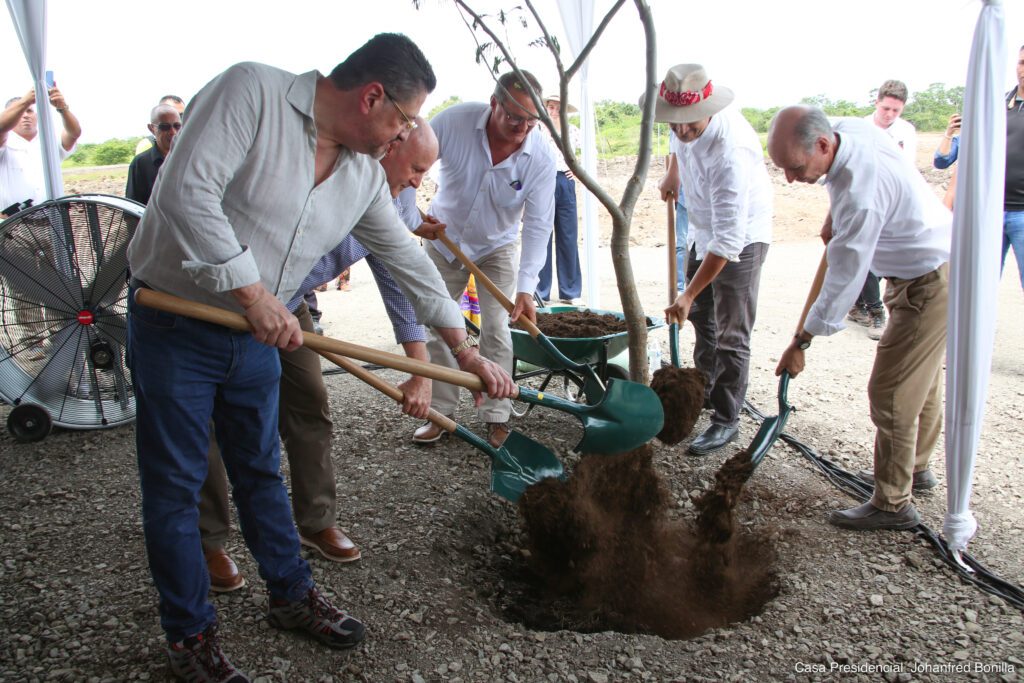 Manuel Freer, CEO of Nya highlighted that this real estate project is being developed in a 900-hectare area and it will be carried out in stages. "This first phase covers 26 hectares, which includes the construction of 3.5 hectares of the first crystalline lagoon in the country with Crystal Lagoons technology, a village that includes the commercial and restaurant area, the sports and wellness center, road improvements and a first residential phase with 364 units", explained Freer.
Otro componente clave para esta etapa, son las mejoras viales e infraestructura que se estarán gestando para el acceso y ampliación de la ruta nacional 21, actualmente en fase final de aprobación del Ministerio de Obras Públicas y Transportes. La inversión que se realizará comprende aproximadamente $2 millones de dólares.
Freer explicó, además, que ya cuentan con viabilidad ambiental de SETENA, tanto para la parte residencial y comercial, como para la zona franca. Asimismo, poseen concesiones de agua y mantienen en operación una concesión del tajo ubicado en la propiedad.
"NYA ́s rapid progress in these 4 months demonstrates the favorable impact that Foreign Direct Investment (FDI) generates in communities as an engine of economic reactivation, thus boosting the generation of formal and quality job opportunities as well as productive linkages within and outside the province. Although tourism exports have grown at an average annual rate of 6% during the last 20 years, articulated efforts are required to bring the country to pre-pandemic numbers and even boost them.
At CINDE we believe that FDI is one of the ways to achieve this goal, favoring Guanacaste and the whole country in general," added Eric Scharf, president of the CINDE Board of Directors.
Paula Bogantes, Vice Minister of Foreign Trade, added: "Historically, the tourism sector has been one of the main engines of the Costa Rican economy and thanks to the CINDE-ICT agreement, we have been able, from the foreign trade sector, to support the promotion of tourism infrastructure projects. Nya is the result of the hard work that has been done under this agreement to create an impact on employment generation throughout the country. We are complying with one of the priorities of the foreign trade sector, which is the promotion of investment outside the GAM as a reactivator of the economy, so that more and more companies find in these locations the optimal conditions for investment and employment generation".
Socios y desarrolladores de trayectoria


Nya es desarrollado por Grupo Do It, y Urban Partners como co-desarrolladores, EDICA Ltda. como contratista general, PEDREGAL será el responsable de la primera etapa de infraestructura, MultiFRIO encargado de la climatización y varios inversionistas internacionales. El grupo cuenta con décadas de experiencia en desarrollos inmobiliarios.
John Scheman, Presidente de Nya, recordó que este es un desarrollo inmobiliario que estima una inversión total a largo plazo que ronda los $1.200 millones. El proyecto incluirá, en una segunda etapa, un hotel Courtyard Marriott de 150 llaves, una zona franca de 77 hectáreas -de las cuales 40 ha corresponden a naves industriales-, y otros componentes que continúan analizando para incorporar en los siguientes años.
Gensler, DEHC y Daniel Lacayo Arquitectos son tres socios comerciales de gran trayectoria, quienes tienen a cargo el diseño del plan maestro, el diseño de la infraestructura - y el diseño de los condominios residenciales y área comercial, respectivamente.